Gemstone Cutting Services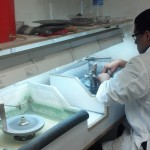 In the hands of a master lapidarist, a finished and proper cut gemstone results in a beautiful, valuable asset for a gemstone dealer or jewelry designer. The process of  transforming a rough 'rock', through the process of sawing, cutting, shaping, grinding and polishing all properly, is what we specialize.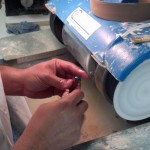 Gem cutting and polishing is also performed as a method of gemstone alteration or  repair. Gemstones can be worn out after years of use, and they can become dull, scratched or end up getting a fill nicks or chips. We can bring your precious gem back to it's original look, or transform it by giving it a new facets or a new shape. Check our service prices or send your gemstone to get a free estimate today.
Submit Your Service
Click on the button below for the Service Request Form and follow the instructions to submit an item to be serviced.