Our Professional Services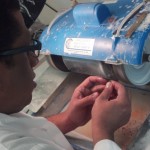 Cutting (also know as lapidary) is the process whereby a rough stone is turned into a gemstone. The process makes a gem assume a certain shape, bringing out its luster and color, enabling it to be set into jewelry.
Colored gems possess variable optical properties and are not cut to a uniform ideal. A well-cut colored gem exhibits even color, an acceptable number of inclusions, good brilliance and shows the majority of carat weight when viewed from the top.
Broadly, the styles of gem cutting can be divided into faceted and non-faceted gems. Our company has many years experience in gem cutting. It is a process that allows anyone to create a unique work of art. Are you a designer? Do you have an idea that you'd like to bring to life? Give us a call, we have experience working with jewelry designers. We will be glad to assist you in the creation of your gemstones. We can create any shape or size from any stone.
Get it done today
Custom gemstone precision cutting services. We ensure maximum brilliance and value to every gemstone cut. If you have a poorly cut native and commercial stones with incorrect, misaligned angles, poor designs and sub standard polishing, send it to and we will make it right.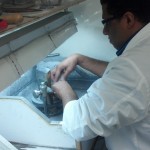 Gem polishing is also often performed for customers as a method of gem repair. Gemstones are brought to us that are dull, scratched or chipped. We can give new life to your gems by polishing them to remove scratches and chips. Gem polishing alone will brighten a dull lifeless stone and make it appear new again. Let us bring back that precious or sentimental gemstone jewelry by having us polish worn out gemstones back to their former brilliance.
If your stone is lifeless or windowed, chances are we can make it better! Any shape, fancy or cabochons cuts in any type of gemstones. We can also treat your gem with natural oils or heat upon request. We will  cut any type of gem, from rough, damaged, or anything you require. Turn around is usually between 4 to 12 business days, depending on the project. There's no job too big or small.
We will supply any kind of gemstones, including Onyx and Opals to fit missing or broken gemstone in your piece of jewelry. Re-polish minor or major scratches, nicks and abrasions. Send your rough stone and we will cut to specification or advise you of how to maximize weight and size.
Submit Your Service
Click on the button below for the Service Request Form and follow the instructions to submit an item to be serviced.